Latest offers
After the joyful news that their Royal Highnesses, the Duke and Duchess of Cambridge, are expecting a new arrival, Poundworld are very proud to announce a new arrival of their o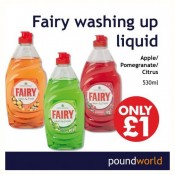 The washing up is boring - but there's no reason it has to be expensive! These bottles of Fairy Liquid are just £1 at Poundworld.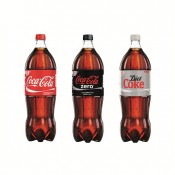 If your family loves fizz, stock up on Coca Cola 1.75L bottles as they're Buy One Get One Free at Tesco. Did you know every time you open a bottle of Coca Cola 12,607 bubbles are born?
News & Events
With striking berry tones and clean lines, the Bordeaux trend is autumnal fashion at its finest.
Combine the rich shades with a touch of fur and a smattering of mock croc skin for an authentic Parisian feel.  
All the leaves are brown....Autumn has come to the UK (via California) with SoulCal's laid back, AW14 collection.
Think transeasonal knits, slouchy hoodies and jackets and coats that'll keep you cosy as the weather gets nippy. 
Shop from the comfort of your own living room (slippers optional!) with Click & Collect at Broughton Shopping Park.
Voice your opinion
When it comes to outerwear this season, the only fashion rule is to opt for the most statement coat you can get your hands on.