Latest offers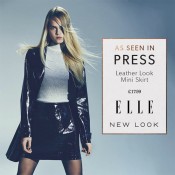 The leather look has hit New Look stores nationwide and has been applauded by fashionistas everywhere. The hottest piece in the collection, favoured by ELLE magazine, is the leather look mini skirt, a style steal at just £17.99. Get it or regret it.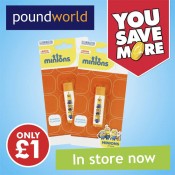 Have your little ones pucker up with this luscious Minion Lip Balm from Poundworld. In a brilliant banana flavour, which tastes super yummy, it'll satisfy your little ones sugar cravings for a while. Pick one up for £1 in-store while stocks last.
News & events
There's just nothing quite like awaiting the next book in the series.
As the colder nights draw in, it's time to change up your skincare routine to keep skin hydrated and moisturised. We've got you covered so draw a bath and get relaxing with the new No7 Beautiful Skin Indulgent Bathing Range. 
Staff and retailers at Broughton Shopping Park have taken steps to make the popular shopping destination dementia-friendly.
 
Have your say
Raise a glass of something special this month, without breaking the bank, the scales or that promise to yourself.Which mocktail gets your juices flowing?